Back to school yet? Most schools in our area have begun, but we know a few of you are winding down summer yet. Even so, you probably are beginning to think of the new year. Summer seems to end so quickly.
Well, today, we have a winner to announce for the Amazon gift card, and Andrea and Jackie get to kick off a new one, so take a moment to meet them and see what goodies they have for you.
Meet Andrea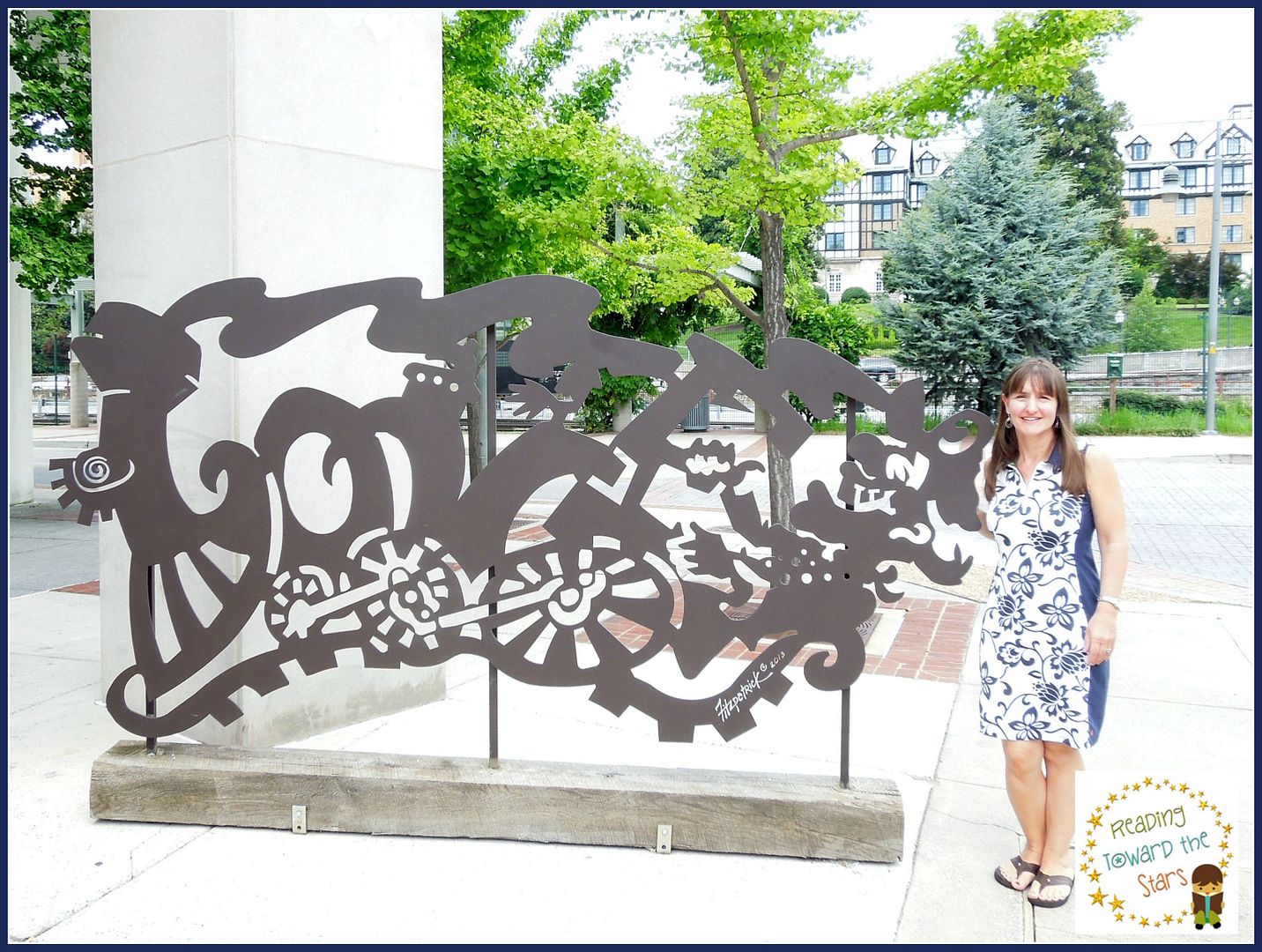 Title I Reading Specialist K-5
Photo taken at Market Square in
Roanoke, Virginia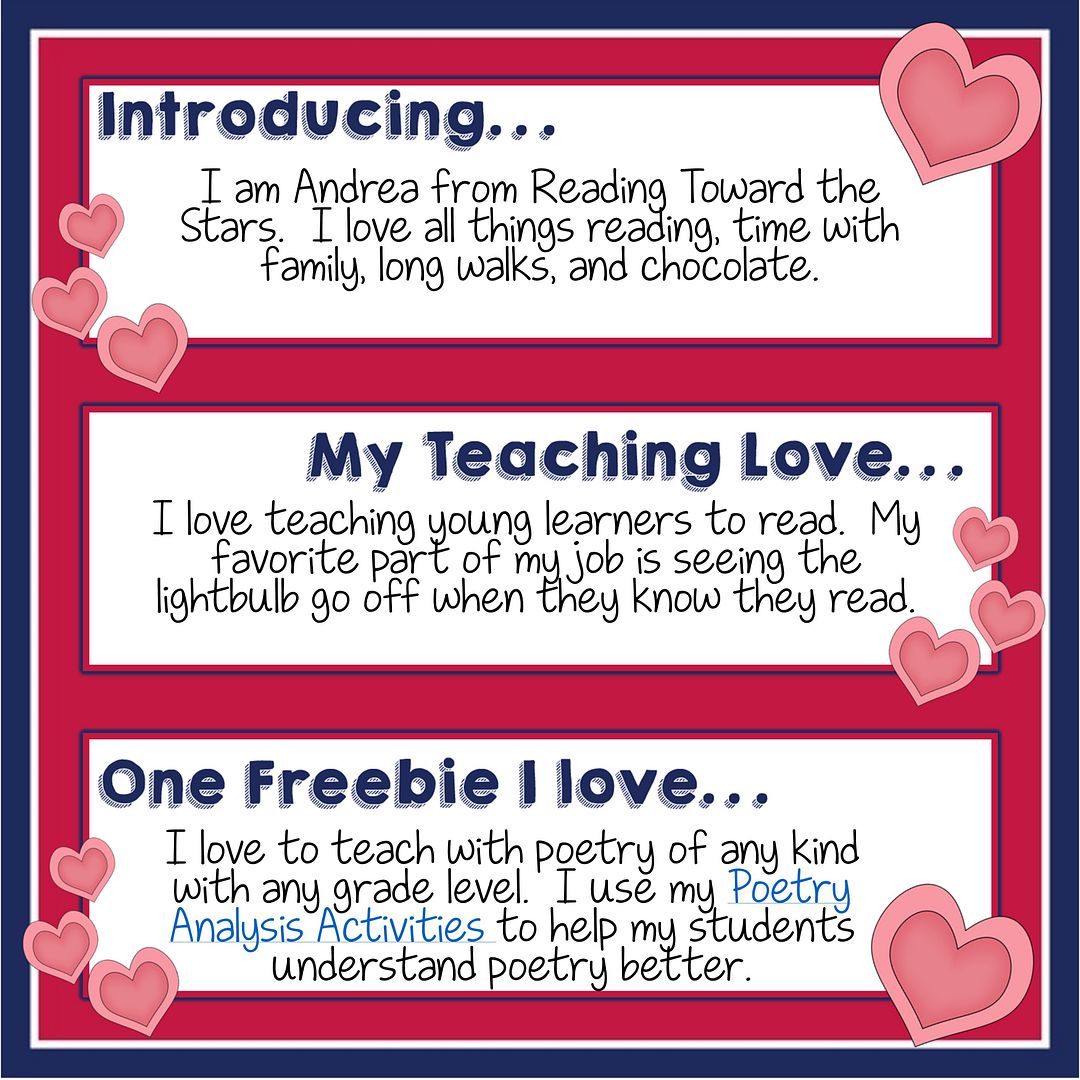 Poetry Activities for Any Poem Freebie
Jackie and I are playing a little bit of This and That, so you can get to know us a little better. Here is mine!
As a reading specialist, I definitely love teaching reading, and while I was in the classroom, I enjoyed all of the science experiments I could do with the students. It was so fun to see them get excited about what they were learning. And because I love teaching reading, small groups are the way to go! I feel like I can learn so much more about my students and work in their areas of need more closely.
I taught third and fourth graders for 14 years and loved, loved, loved their independence sense of humor, and the content I taught. I have been a reading specialist for the past 5 years and enjoy every minute of it.
I love the end of the year, so I can reflect on my students' growth. It makes me happy to see how much they have grown over the course of the year. And spring time here is lovely as the flowers bloom all over the place.
And now,
Meet Jackie
Old Town Manassas, VA
Click Here for Jackie's Freebie
To get to know us a little bit better Andrea and I are playing a little This OR That! Check out my favorites below:
I LOVE teaching my students in a small group setting! I feel like I get to know my students so much better this way and I also feel that they enjoy learning more when I can individualize instruction in these small groups.
When teaching, I LOVE picture books! I have TONS of picture and could spend hours in the library getting lost in the pictures! My favorite picture books are Mo Willems "Elephant & Piggie" series! They make me laugh every time!
I have taught 1st and 2nd grade for 5 years now and I adore working with primary grades. The fall is my favorite season here in VA because the fall foliage is beautiful, but I also love the fall because it means it is the start of a new school year! I get so energized by the start of a new school year!
I hope you enjoyed getting to know us! Make sure to enter to win below!
Enter our Raffle to Win
One $25.00 Gift Certificate to Walmart
a Rafflecopter giveaway
Before you go, we'd like to share that the winner of the Amazon gift card is...
Julie Porter Davis
Congrats and come back tomorrow, okay!